Bream Creek Show has a rich history of over 100 years of operation. We even have our own book commemorating this history. As part of this web site we will also be uploading photos and posters of historical significance for you to examine and appreciate.
Current Life Members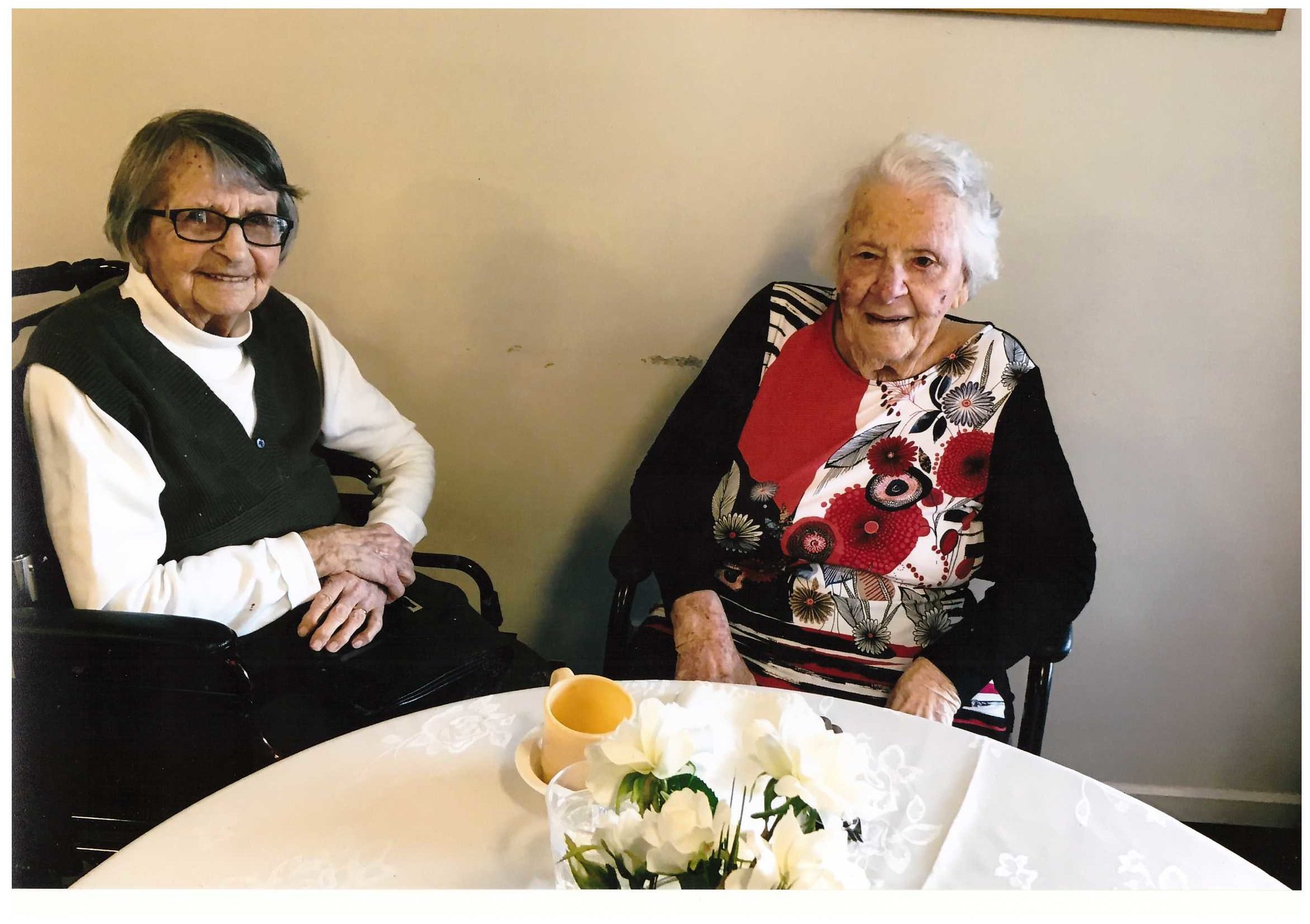 Here is a current photo of Sadie Burgess and Verna Wylie – 2 of our Life Members. Sadie was Sadie Richardson (Doddridge/Burgess) She will be 100 on 29th May 2021. Verna was Verna Kingston (Wylie) will be 106 on 12th June 2021. Pretty impressive – both still well and enjoying life.
Show day posters from the past
A number of posters from yesteryear advertising the Bream Creek Show program and activities are available below to download. Derek Kingston, a long time supporter and life member of the show, had kept the posters in safe storage until discovered by his son Barry who kindly handed them to the Show Society. They have now been given to the State Archives for safe keeping.
The State Library of Tasmania has researched the History of the Bream Creek Show and Ian Morrison has written an interesting blog on its development though time. You can access the blog at https://archivesandheritageblog.libraries.tas.gov.au/the-history-of-the-bream-creek-show-1896-the-present/